Employers value TOGAF certification because it gives a clear route for professional growth and credibility. TOGAF 9 certification offers a clear pathway for professional advancement and employer credibility. The TOGAF 9 Certification is divided into two parts, each of which must be completed by passing two tests.
The initial TOGAF Certification, Level 1 Foundation, emphasizes the fundamentals of business architecture and TOGAF's essential ideas. The second TOGAF is Level 2 Certified, which requires showing knowledge of the TOGAF application. The certification for TOGAF 9.1 has been improved and upgraded to the most recent version, TOGAF Standard, Version 9.2.
Why choose TOGAF certification?
The Open Group TOGAF certification is a verified, vendor-neutral, globally recognized, and portable credential used by the world's largest organizations to certify a shared body of fundamental knowledge about the methodology and framework. More than 100,000 Enterprise Architects and Trainers have demonstrated their proven understanding of the framework through the Open Group TOGAF Program. Apart from this, the TOGAF certificate has more benefits and perks like:
Helpful in proving your dedication to enterprise architecture as a discipline to employers and colleagues.
An excellent career step and a prerequisite qualification for any Enterprise Architect.
The Open Group's TOGAF certification courses are all available in one spot.
Learn everything there is to know about TOGAF standard 9.2 and enterprise IT architecture.
Get a higher income and more responsibility for managing the total enterprise IT infrastructure than non-certified colleagues.
The Open Group provides certified TOGAF instructors and critical resources to assist you in your TOGAF path.
Take advantage of the ease of TOGAF training in 8-hour and 4-hour time windows.
Make your TOGAF training specific to your company's demands and IT infrastructure requirements.
The Open Group has authorized TOGAF certification training given in collaboration with ITpreneurs.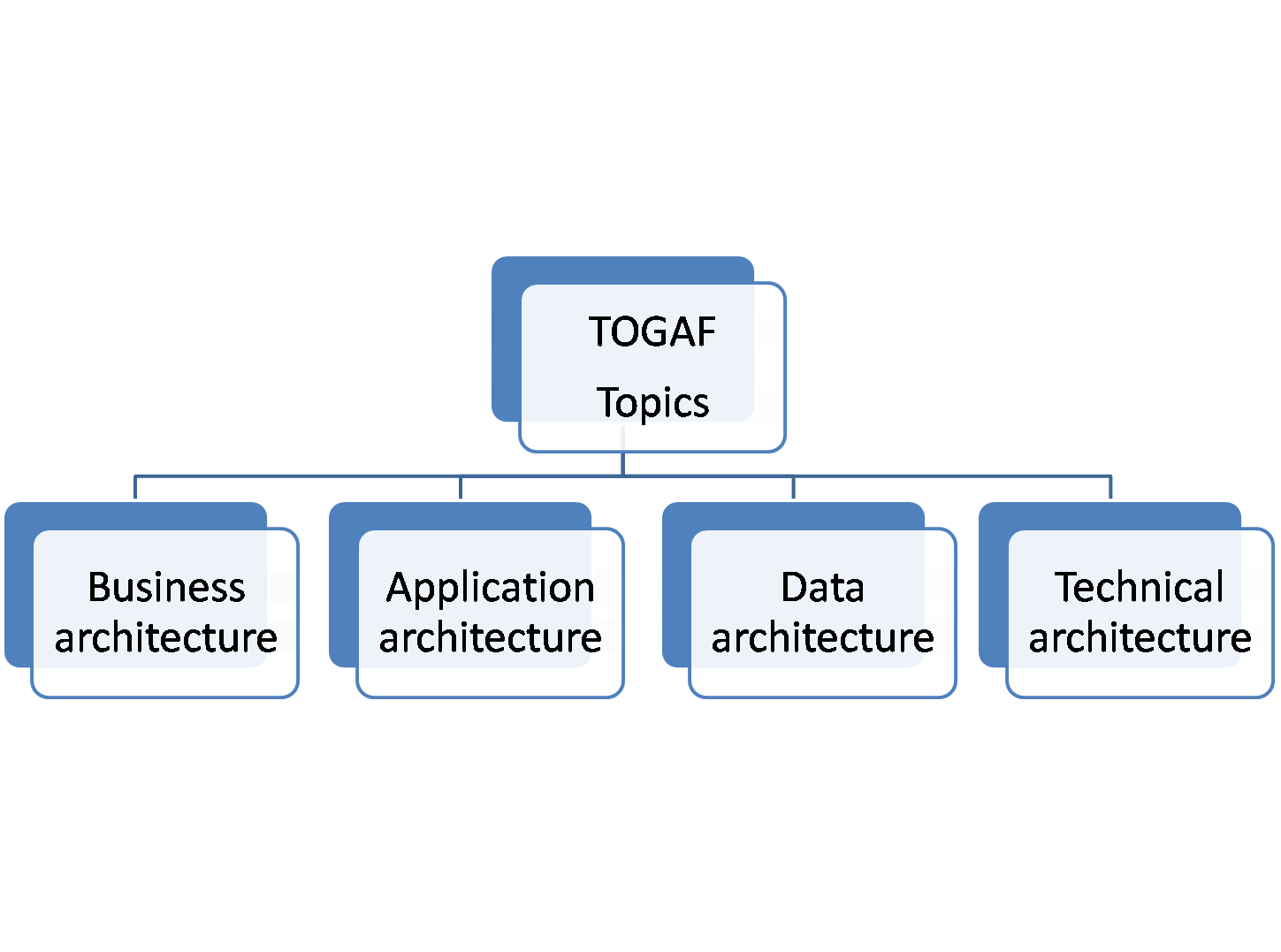 TOGAF certification is the precise route for career advancement and credibility
The TOGAF is a cutting-edge method for creating enterprise structures that boost productivity. TOGAF enables businesses of all sizes to plan, develop, and install enterprise infrastructure with few mistakes and under budget.
The TOGAF certification offers professionals the necessary credibility and a clear route to career advancement. TOGAF 9.2 certification is the most recent version. Training for it helps professionals get a thorough grasp of TOGAF 9 ideas, vocabulary, and structure and how to utilize it to build a solid enterprise IT architecture. To advance in your profession, find a TOGAF certification course relevant to your work description.
Career benefits with TOGAF
OGAF is a famous enterprise architectural framework that is utilized by organizations all over the world. Because businesses must adhere to the TOGAF standard, the organization must train their employees in the principles, vocabulary, and structure.
DXC Technology, Accenture, TCS, Barclay, Deloitte, GE, Microland, CAPCO, and many others are the biggest employers. Check your local employment listings for TOGAF certification-related opportunities in your area. Learn more about TOGAF principles, vocabulary, structure, the TOGAF standard, and other enterprise architecture-related concepts.
Enterprise architects that are TOGAF certified are in more demand as more companies recognize the value of enterprise design and the certification qualifications that go with it.
Get an opportunity to work in manufacturing, finance, retail, healthcare, hospitality, government, defense, and many other industries with TOGAF certification training.
Master the TOGAF vocabulary required for enterprises using TOGAF standards in their IT infrastructure.
Increase your ROI by investing in TOGAF certification training, providing you with more employment responsibilities and prospects across industries.
TOGAF credentials help you meet today's complex corporate needs and develop your management abilities, so be a part of the new standard and stay current.
Create a fulfilling Enterprise Architecture career path by enrolling in one of the TOGAF courses organized into levels and categories based on the objectives and work positions.
With industry-recognized TOGAF qualifications, you may become a highly sought-after Enterprise Architect Professional.
Increase your pay compensation by a factor of ten. In the United States, TOGAF-certified professionals earn between USD 90,000 and USD 180,000 per year.
Obtain TOGAF badges and display them on your profiles as a visual trust mark demonstrating your topic competence.
How does TOGAF certification provide a clear path for professional development and credibility?
The world's largest businesses use this certification to certify a shared set of fundamental knowledge about the methodology and framework. A reliable, vendor-neutral, internationally recognized, and portable credential is also provided. This credential helps prove your dedication to enterprise architecture as a discipline to employers and colleagues. Besides, it provides:
Increased effectiveness:
The TOGAF framework aids in the creation of defined approaches for corporate architecture. It also includes all of the tools needed to set up a functional EA framework.
Language in use:
TOGAF's nomenclature makes communication inside and across huge enterprises easier.
Improving efficiency for future growth:
TOGAF will significantly facilitate future architectural development. In other words, it assists companies in developing systems and reusable building pieces that one can reuse repeatedly.
Demand for trained experts is rising:
Large corporations trust certifications. Earning a TOGAF 9 Certification demonstrates that you have been trained and tested by an industry-recognized board and are knowledgeable in critical principles.
No prerequisites:
To get TOGAF certified, there are no requirements.
Speak a Common Language among Your Field's Professionals:
As a qualified professional, you learn to communicate in a language that all other experts in your area understand. This facilitates teamwork and allows you to get everyone on board with your ideas.
Validate Your Knowledge:
TOGAF is an internationally recognized certification. Few other business architectural certifications have the same clout as TOGAF. A TOGAF accreditation is a trusted seal of approval.
Raise your income expectations and advance your career:
The average salary for TOGAF-certified experts starts at more than $80,000, according to PayScale in USD.
Conclusion
TOGAF is an enterprise architecture approach that provides a high-level framework for creating enterprise architecture. TOGAF helps structure the development process by using a systematic method that aims to reduce mistakes, remain on schedule, and align IT with business divisions to create high-quality outputs.